The first lecture of the Mini-course "Homology decompositions and applications" given by Prof. Jean Lannes – Paris 7 (Université Paris Diderot) in the afternoon of Tuesday October 6, 2015.
The lecture was about the main content and topics which will be discussed during the course. The brief agenda of the whole course can be seen here.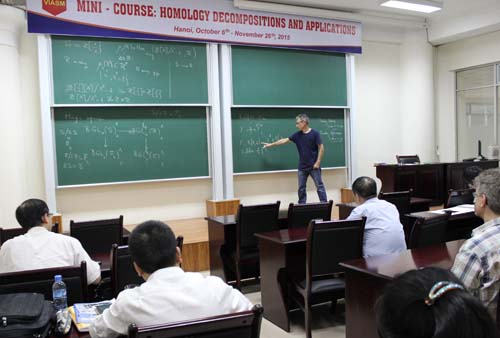 The next lecture in this week will be on Thursday October 8, 2015 (14:00 – 15:30).
From the next week (from Monday October 12, 2015), Prof. Jean Lannes will give lectures on Monday (9:00 – 11:00) and Thursday (14:00 – 15:30) every week (two lectures a week). All the lectures are at VIASM Lecture Hall B4-705, VIASM.