The one-day workshop "Differential Equations and Dynamical Systems: Qualitative Theory, Control, and Applications" took place at VIASM on October 16, 2019, on the occasion of visiting to VIASM of Professor Tibor Krisztin, an Academician of the Hungarian Academy of Sciences. He is a leading expert in the field of differential equations with delays. The aim of this workshop is to create a forum for Vietnamese mathematicians in Differential Equations and Dynamical Systems to exchange new ideas and results with Professor Tibor Krisztin. Attending the workshop were Prof. Tibor Krisztin, Prof. Tran Van Nhung, Prof. Nguyen Huu Du, Prof. Vu Ngoc Phat, Prof. Vu Hoang Linh and many mathematicians working in the field of Differential Equations and Dynamical Systems in Hanoi and some neighborhoods.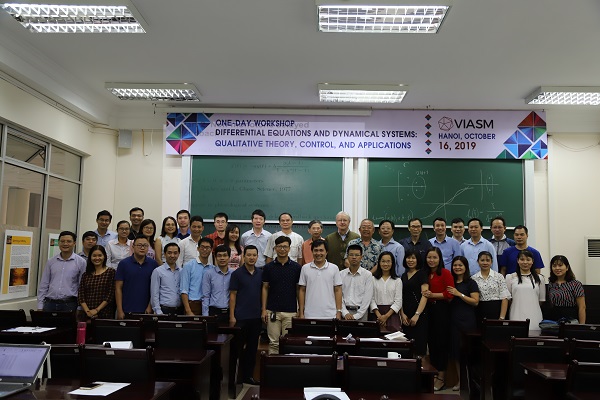 There are three 50-minute invited talks given by some experts in the field, including Prof. Tibor Kisztin (University of Szeged, Hungary), Assoc.Prof. Cung The Anh (Hanoi National University Education), Assoc.Prof. Le Van Hien (Hanoi National University of Education) and some 25-minute talks given by young mathematicians coming from many universities in Vietnam such as VNU University of Science, Thang Long University, University of Civil Engeneering, Duy Tan University and University of Telecommunication.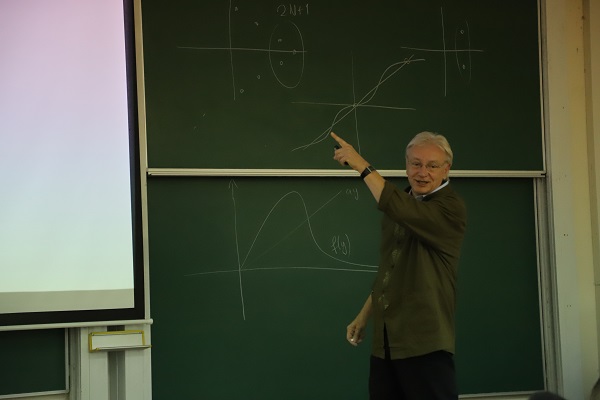 There were more than 40 participants, including experts, young PhDs, and PhD students coming from the Instutute of Mathematics and many universities in Vietnam.