The conference "Arithmetic and geometry of local and global fields" was held in Tuan Chau from 25 to 29 June 2018.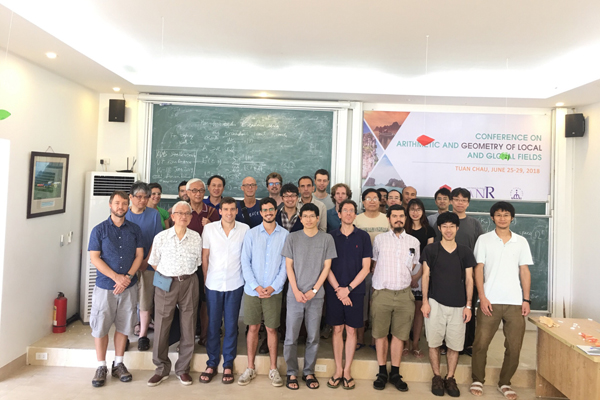 The purpose of the conference was to bring together leading experts working on different topics in Number Theory to report latest developments, especially on Drinfeld modular forms, special values of Goss L-functions, Shimura varieties and arithmetic D-modules. We expect that the conference will boost the interaction and collaboration between mathematicians from Vietnam and Asian countries with colleagues from Europe.

The school was receive financial supports from VIASM, Institute of Mathematics (Vietnam) and ANR PerCoLaTor.